Finished the bikers off!
I started redoing the second marine in my old tactical squad. He's got almost all the base colors on him and ready for shading.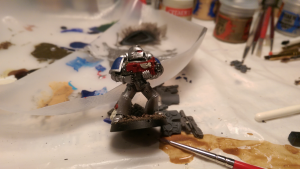 There was an accident in the middle of getting ready to do some very minor touch-ups to the marine above… Turns out squeezing a dropper bottle with a bit of a plug in it can have explosive results.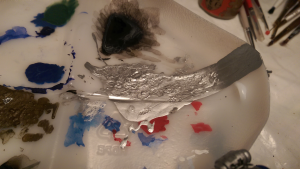 So, the assault terminators got all their silver done! Surprise!